Fight over student loan rates not over, lawmakers say
July 6, 2013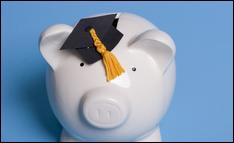 SALT LAKE CITY — Interest rates for federally subsidized student loans doubled Monday, following months of stalemate on the issue by members of Congress.
But lawmakers continue to call for action on what many see as a key component of limiting student debt.
Rep. George Miller, D-Calif., announced Tuesday that he would be seeking signatures from members of the House Education and the Workforce Committee to force action on HR2574, the Keeping Student Loans Affordable Act of 2013.
"(Committee Chairman John) Kline's failure to take timely action on this critical legislation is inexcusable but need not be the end of the story," Miller said in a prepared statement. "I urge my colleagues on both sides of the aisle to sign this petition so that we can immediately roll back the rate increase on 7.2 million students while Congress works to find a long-term solution to the student debt crisis."
The Keeping Student Loans Affordable Act, sponsored by Miller, is one of several proposals in Congress to delay or lessen the scheduled increase on student loan interest rates. A similar rate hike was scheduled to occur last summer but was delayed for one year after the issue became a talking point in the presidential campaigns of both President Barack Obama and GOP challenger Mitt Romney.
Miller and other Democratic members of the House Education and the Workforce Committee would be able to force a markup of the bill with the consent of at least three Republican members of the committee.
"I invite each Republican rank-and-file member of the Education and the Workforce Committee to step up and do what is right and sign the petition now," Miller said. "Millions of anxious students are watching to see if Washington Republicans are going to stonewall an interest rate fix or take decisive action on their behalf."
Miller's announcement comes on the same day of a USA Today report that borrowing students at 265 U.S. colleges and universities are more likely to default on their loans than full-time freshmen are to complete their studies. According to USA Today, which partnered with nonprofit think tank Education Sector for its analysis, the majority of offending schools are community colleges or private for-profit schools.
"These colleges should set off a red flag in the minds of prospective student borrowers — and their parents," Andrew Gillen, research director for Education Sector, said in the USA Today report. "Many students at these colleges will no doubt take out loans, graduate and get good jobs. But the high default rates and lower graduation rates suggest that many will not."
Among the "Red Flag" schools are two in Utah, the private for-profit Broadview University and the ITT Technical Institute of Murray.
According to the report, Broadview borrowers default their loans at a rate of 19.3 percent, compared with a 19 percent graduation rate at the school.
At ITT Technical Institute of Murray, 34.1 percent of borrowers default on their loans, compared with 28 percent who graduate.
Annual tuition at the schools is $14,460 for Broadview and $17,748 for ITT Tech, according to the report. Calls to both schools Tuesday were not immediately returned.
The change in interest rates applies only to new loans issued after July 1 and would not affect the roughly 84,000 Utah students currently borrowing at the former rate of 3.4 percent. It is also expected that any action taken by Congress would be retroactively applied to new loans issued with a 6.8 percent interest.